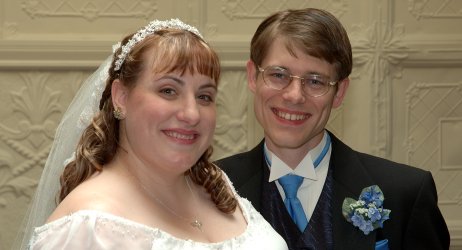 Here are some mostly off-site links to much more relevant information:
I have small craft item sales business; Design by Ulric.
I have an occasionally updated blog.
I have a stale CV/Resume.
I publish various projects on my personal Github account.
I've also created or contributed to numerous other projects on github, for:
I created and implemented VDPAU for NVIDIA.
I've written many patches for the the Linux kernel.
While working on DT support in the Linux kernel, I created some patches for the device tree compiler.
I've also contributed to the U-Boot bootloader.
I have published a variety of work-related documentation:
I have contributed to libconcord, an Open Source project to program Logitech Harmony remote controls,
and created the congruity GUI application to drive it.
I was a maintainer of TMDA, particularly the tmda-ofmipd component.
I have a linkedin profile.
---
Anyone can be taught to sculpt:
Michelangelo would have to be taught not to.
So it is with great programmers.
-- ACM SigPlan 1982, Epigrams in Programming
Intelligence is not just the ability to learn, but the desire.
-- Stephen Warren
This Web page is maintained by Stephen Warren, swarren@wwwdotorg.org